Vineyard Junior High Is Being Renovated: Measure H at Work
Temporary Office located in room 3 (SE corner)
---
Potential Power Outage Information
Due to anticipated high winds and dry conditions this week, Southern California Edison plans to initiate Public Safety Power Shutoffs in parts of the SCE service territory as a precaution intended to reduce the risk of wildfires.
The Alta Loma School District is prepared should any of our schools be affected by a power shutdown. We are in continuous contact with SCE to ensure our student and employee safety. As student safety is our first priority, we are working with our schools to ensure adjustments are made so that adverse conditions do not disrupt the instructional day. Our Child Nutrition staff will have non-perishable meals for our students.
Schools will remain open as long as conditions are safe. We will inform our families of the plans for power shutoffs and provide updates as soon as we receive more information from SCE. Updates will be sent via Blackboard Connect and posted on the District website and on social media.
For now, school operations continue as regularly scheduled, but we are prepared should conditions suddenly change. Thank you in advance for your patience as we prepare for these potential emergency measures designed to keep our communities safe.
---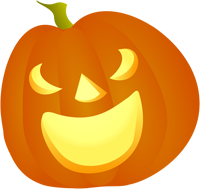 Dear Parents and Students,
Our staff has chosen to allow students to wear costumes to school for Halloween this year on Thursday, October 31. With that being said, we have some guidelines that students must follow in order to participate. The following guidelines will allow students to participate in the fun of the holiday without compromising the safety of our campus or disrupting the learning environment. School administrators reserve the right to determine the appropriateness of costumes in the school setting. The success of this day, as always, will impact the consideration of future Halloween dress up.
GUIDELINES FOR HALLOWEEN
Students who choose to wear a costume on Thursday, October 31st to celebrate Halloween must adhere to the following guidelines:
All costumes must meet the district dress code guidelines including no bare midriff, spaghetti straps, tube tops, see-through clothing or undergarments showing (No sexy costumes).

Hats or wigs are allowed as long as it's a part of the overall costume.

No masks--face must be visible

No face paint covering the entire or majority of the face

No costumes that depict, promote or advertise violence, alcohol, tobacco, drugs, sexual activity or obscenity

No look-alike weapons of any kind; no trench coats

No costumes that depict terrorists or any type of clothing, judged by administration, to cause a disturbance or that glorify group/organization that is/was a negative influence on our society.

No characters from R Rated Movies, social media, Memes, You Tube, or through other sources of Media that would be considered as inappropriate
Students deemed to be dressed inappropriately will be sent to the office and provided with loaner clothes or sent home for a change of clothing.
Thank you for your cooperation.
VJH Staff
---
Vineyard Junior High is proud to be a
PBIS School!
Our Mission Statement:
The mission of Vineyard Junior High is to provide a safe, positive, and collaborative learning environment focused on high expectations of staff, students, and families through a rigorous standards based curriculum while emphasizing positive behavior and outstanding character through PBIS. Vineyard Junior High prepares students to achieve academic success, personal excellence, and enables students to reach their maximum potential to become lifelong learners and effective citizens.
Principal's Message:
Dear Vineyard Families,
Thank you for helping us to have such a smooth, productive start to the school year. Due to the hard work and enthusiasm of our teachers, our students have adapted well and have begun to master new academic learning standards. We will continue to prepare our students for college and career readiness by focusing on 21st century skills, by teaching our students to persevere through problem-solving, and by focusing on the four C's (critical thinking, collaboration, communication, and creativity). We are also excited to announce that Vineyard Junior High has just received the 2019 PBIS Gold Award from the California PBIS Coalition for creating a positive school culture for our students. This is certainly attributed to our amazing students, highly trained and professional staff, and supportive parent community.
Our staff was grateful to have such a well-attended evening for our "Meet the Teacher Night" on August 20. This informative evening offered a unique snapshot of the junior high program, standards, and expectations. Thank you for attending and showing the value that you place on your child's education.
Here at Vineyard Junior High, we truly believe that home and school are a partnership. Through our shared efforts, we can help to provide the best education and junior high experience possible for your child. We encourage parents and family members to become involved in your child's education by attending school events, checking your child's teacher websites for assignments, and by checking Illuminate regularly to monitor your child's grades.
Be sure to mark your calendar for our Parent Conferences coming up September 24 – 27. These conferences are scheduled for parents of students who are experiencing difficulty in academic subjects in one or more classes. We will be sending our conference invitations for those students identified as earning below a C on September 16 (students should also attend the conference). If you do not receive a conference form for your child and you have concerns in regards to your child's academic progress, please call the office to schedule a conference with your child's teacher.
Progress reports will be sent home with students on September 16 along with conference forms (for those students earning below a C). Please make sure you sign the acknowledgement form and conference form if you received one. Return forms to your child's Homeroom teacher no later than Thursday, September 19. As you review your child's grades for this first mid trimester, please take time to discuss the grades and encourage him or her to do their personal best.
Our kick-off for our main fundraiser, Step it Up, sponsored by ASB was held on August 22. All pledge sheets and money are due by September 5. Thank you for your continued support with our fundraising efforts to support our learning programs. If you would prefer to make a direct donation rather than participating in our fundraisers, you may make a donation to Vineyard Junior High ASB instead. These funds help to support our Renaissance Rallies, PBIS Program, and other valuable programs for our students. Our ASB Restaurant Night at Chipotle was a success thanks to you.
Our Outdoor Education Parent Information Night will be held on September 17 in the Gym at 6:00 pm for our GATE San Francisco trip and at 6:30 pm for Camp Cimi/Pali. Vineyard provides great opportunities for students to learn in a hands-on environment in a non-traditional school setting. Eighth grade students attend Pali Science Camp and seventh grade students attend Catalina Science Camp.
We are proud to collaborate with our PTSA to make our school a better learning environment for our students. There are many exciting events being sponsored by PTSA this year, so look for information on our website. We encourage you to join our PTSA (envelopes are available in the office). Our first PTSA Dine Out Night will be held on September 24 at Yogurtland (all day) and at The Habit on Foothill (from 4:00—9:00 pm). On October 15, we also have our PTSA Dine Out Night at Chili's on Foothill (all day). We appreciate your support with these fundraisers and hope to see you there.
We look forward to partnering with you to provide our students with the best education possible. By working together, we can ensure that your child's social, emotional, and academic needs are met. Thank you for your continued support!
Sincerely,
Sandy Rose